Prof's Glass Bowl Tutorial

Find the Glass Bowl Tutorial here.
TALBOT ROSE
January 25, 2004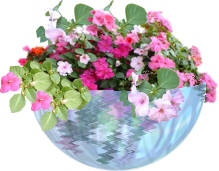 This one was made following the tutorial, except I used my own flowers.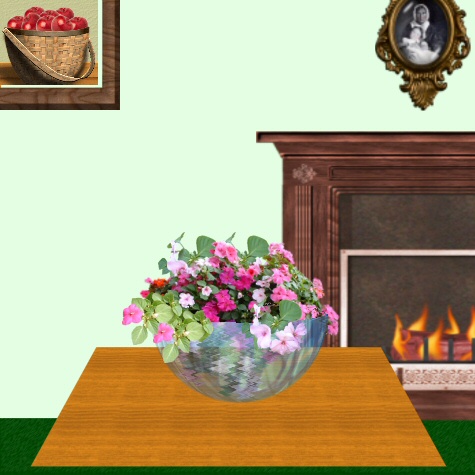 Used the Glass Bowl in a room setting. The fireplace was made from a tut by Astro, the picture over the fireplace is an actual picture I have of my Great-Great-Great Grandmother holding my Great Grandmother taken about 1868, and the other picture is from an activity I did for ComAct a very long time ago and I don't remember whose tut it was, sorry!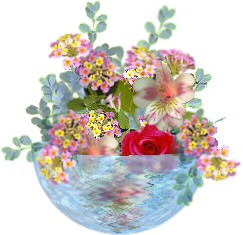 Made another glass bowl changing the settings in Balls and Bubbles on the Maps tab. Used a Bump Map called Seed beads, changed the Smoothness to 4 and the Depth to 100, and then used an Environment Pattern called Panel. I left the rest of the settings the same. Used Prof's flowers and copied several of the flowers indiviually and placed them around to make the display fill the bowl.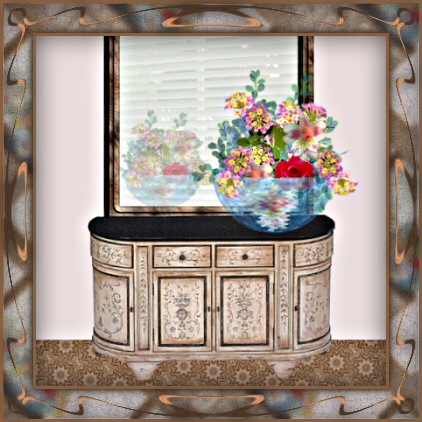 Used my glass bowl in a room setting. The chest is a scan from a furniture store sale insert in the paper, the mirror is made with the frame button in PSP around a square of white. Then I took a picture of my blinds with bits of the outside showing, and placed that in the mirror for a reflection. Added a reflection of the bowl of flowers. The rug is a pattern in PSP8. Then I framed the picture with a fabulous tutorial by Suz Shook called Ripple Ribbon Frame - PSP8 Version
NOTE: The background on this page was created by me. Feel free to right click and save it if you like it!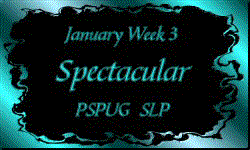 Here is my ribbon - Thanks SpiritWings!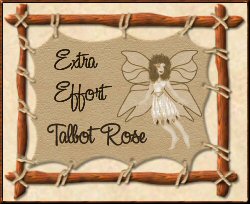 Here is my Extra Effort Award - I really appreciate this SpiritWings! Thanks!
If you have questions or comments, please E-mail me.