OLD DOGS NEW TRICKS
Retouch Tool - Part 4
May 30, 2002
The assignment can be found here.
You can find the tutorial for this class here.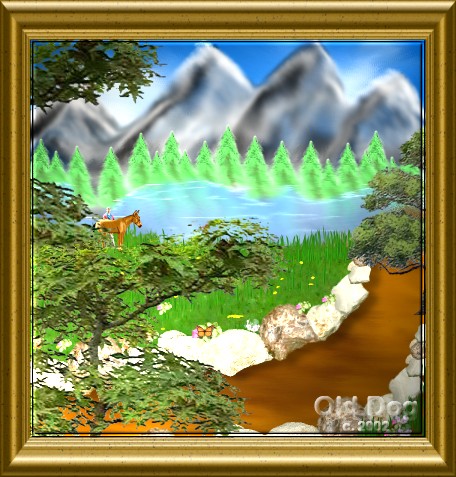 This is the result from following the tutorial. I am not
happy with the settings from the illumination tool. It gave it
a too bright washed out look.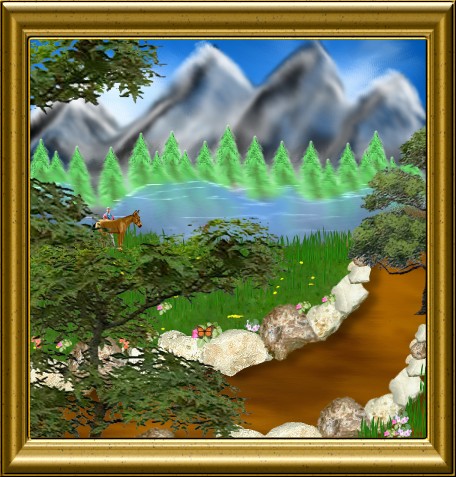 The settings for the illumination that were given in the tutorial did
not work for me. So I tried some different settings. This is
one of the better tries.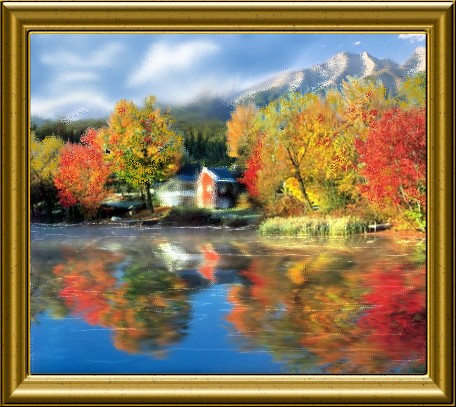 Tried to copy a picture I found on a calendar. I am getting
much better with mountains, but trees are definitely a problem.
The reflection in this one is too static, need more ripples. But, really an improvement from the first following of the tutorial.
If you have questions or comments, please E-mail me.