OLD DOGS NEW TRICKS
Retouch Tool - Part 2
May 11, 2002
The assignment can be found here.
You can find the tutorial for this class here.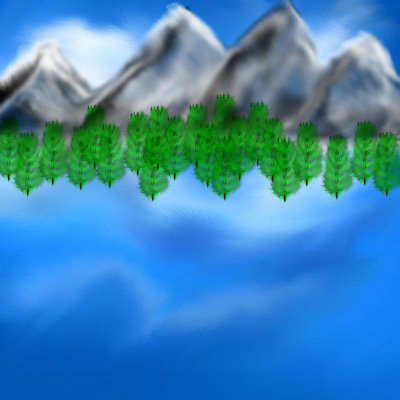 This was my first try at the tutorial. I was not able to attend class this week, and had to work from the logs. I was pleased with my mountains, but not with the trees.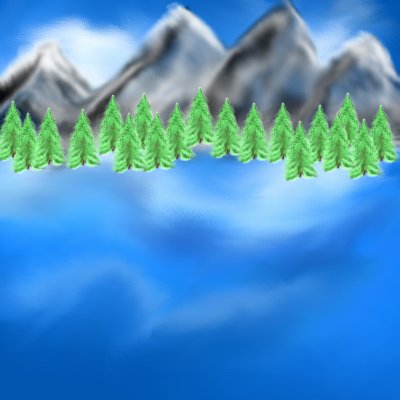 After trying the tree part of the tutorial at least 5 times and not liking any of the results, I decided to make my own trees! Since these were supposed to be in the distance I think these are too bright.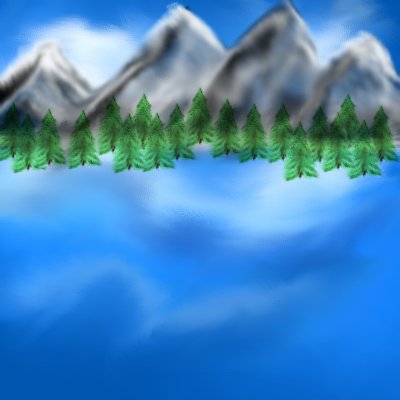 So, I tried to darken them some. Still not happy with the result. Will have to work on it some more.
If you have questions or comments, please E-mail me.