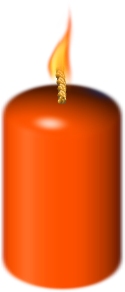 This is the class example following the tutorial.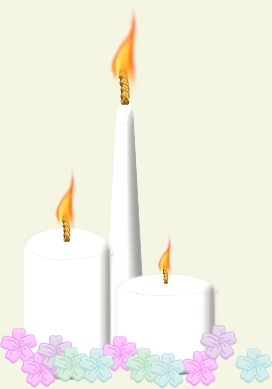 For this example I changed the color, and then tried changing the size. I just used the deformation tool.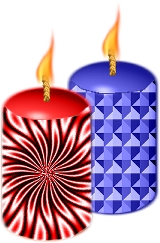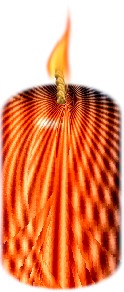 To the class example applied several different filters for different effects. For the two examples that are close together, I first used the lasso tool set point to point to enclose an area that would be the outside of the candle. Then I applied the filter to just that area. For the example on the far left I used the Neu Filter, Weissensee. For the one right next to it, I used the Cresent Moon filter, Cut Glass. After applying the filters I also changed the color with the retoucher tool set to color to target. For the example on the right, I used Andrew's Filter Collection #62, Swirler #2.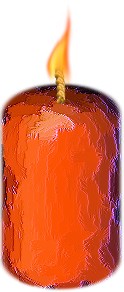 For this example I applied the Brush Strokes found in PSP/Effects/Artistic Effects/Brush strokes. I applied this 3 times to get the effect I wanted.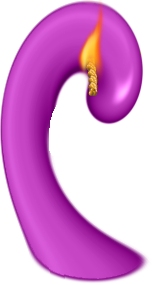 For this example I played around with different Geometric effects. Finally decided on this one with the swirl effect. Then I used color to target to give it an outrageous color to go with its outrageous shape.