OLD DOGS NEW TRICKS




Christmas Cameo Gift




December 15, 2001



The assignment can be found here.
You can find the tutorial for this class here.
You can find the download for the class here.



This is my Christmas Cameo Gift from class made according to the tutorial.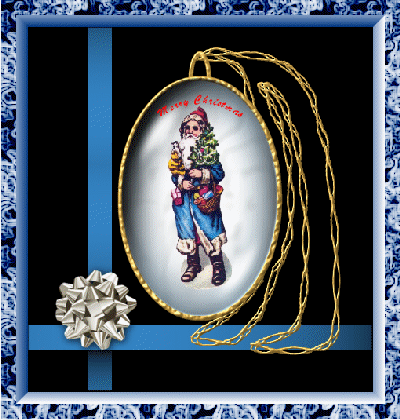 For this Gift I followed the tutorial fairly closely. First I chose a piece of Christmas clip art from my gift to the people at the Community Activities. It is located here, and you may have a copy also! Go take a look. Then I made it into a tube. Because it was a different size I had to make minor changes to the tutorial, but I actually followed it rather closely. The one thing I did do was to place a glass cover over the picture. I placed this on a layer above the cameo depth layer. I also had some trouble with the cutting and pasting of the ribbon until I remembered that the deformation tool can resize a selection. It was easy to do that way.
If you have questions or comments, please E-mail me.