OLD DOGS NEW TRICKS




3D Stained Glass Angel




December 8, 2001



The assignment can be found here.
You can find the tutorial for this class here.
You can find the download for the class here.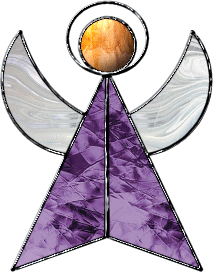 This is my angel from class made according to the tutorial.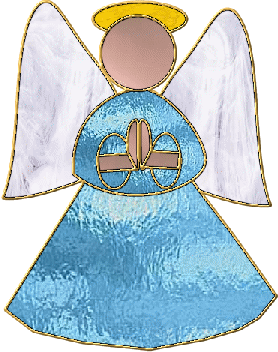 For this angel I followed the tutorial pretty closely just drawing my own angel. Decided to have gold solder instead of pewter color.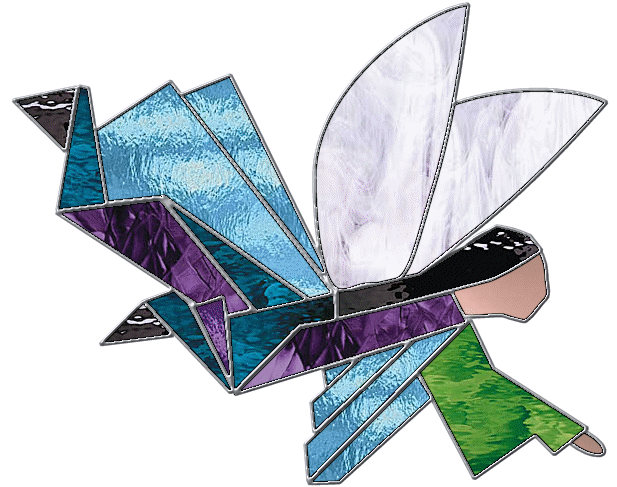 For this angel I tried to think more like I was designing in actual stained glass. Still followed the tutorial just making my own shapes.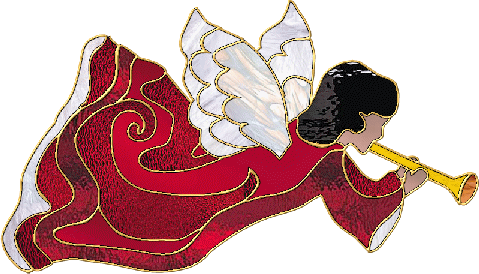 The preset shapes are not the only way to create vector shapes. You can also use the drawing tool set to freehand and draw any shape you want. So I just went crazy with curves and all the wonderful colors of glass available on the Spectrum Glass site. When you use the freehand drawing tool you need to make a complete closed shape so that you can fill with the glass. Because the shapes are vector you can edit the nodes just like you did on the preset shapes to straighten out any wobbles caused by drawing with the mouse.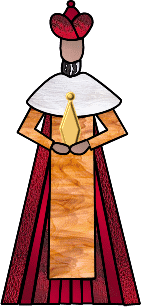 I am working on the components for a Nativity. This is one of the Kings.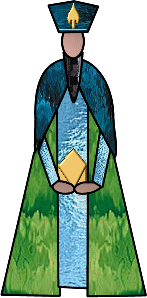 Here is another King.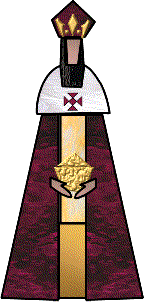 And the third King.
If you have questions or comments, please E-mail me.